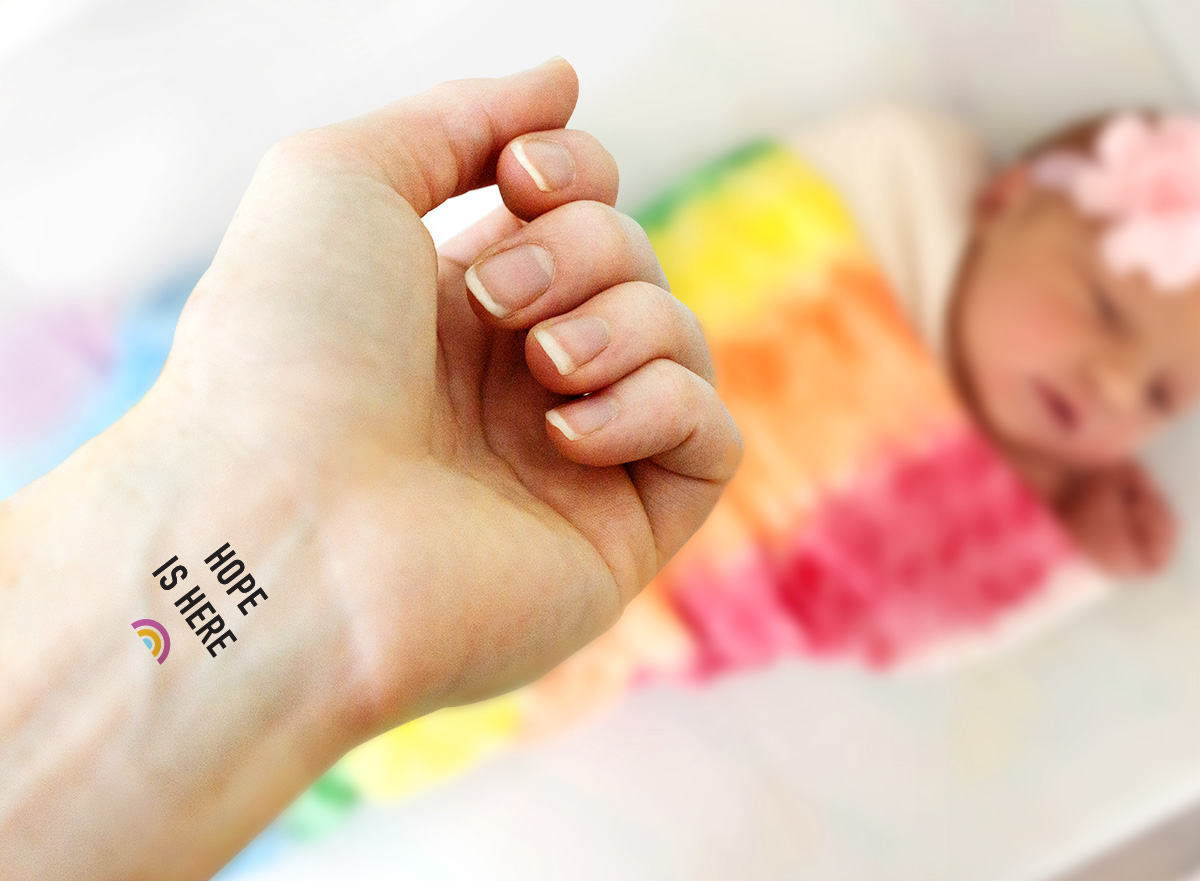 Shop
Hope Is Here - Temporary Tattoo
This message reinforces the strength, resilience, grace, and gratefulness of a new baby coming into the world after such hardship. For those that are pregnant with their 'rainbow baby,' or have recently given birth, what a wonderful way to celebrate new life! Wear this message anywhere you go--even in the delivery room!-- with a wearable temporary tattoo!
***What is a 'rainbow baby?*** For those that have had the misfortune of experiencing a loss, a rainbow is symbolic of hope as new life is created. After the storm (loss), comes a beautiful rainbow!
Tattoo is easy to apply, lasts 3-5 days, and is made using non-toxic ink. Measures approx. .625"x.5"
Buy individually or as a set. Our "Rainbow Baby" Set includes 5 differently designed tattoos of the following:
"After Every Storm Comes A Rainbow"

"Hope Is Here"

"You Are Deserving, Dear Mama"

"Rainbows Are The Raddest"

"Miracles Happen, You Are Proof"